SEPTEMBER 16-18, 2022
HOLMES PLACE.
CARRER DE SARDENYA, 549, 553,
08024 BARCELONA
Para más información y registro: https://hdki.org/barcelona-2022/
HORARIO:
Friday 16
18:00-19:00 Welcome and Registrations
19:00-21:00 Training
Saturday 17
10:00-12:00 Training
13:00-15:00 Training
15:00-17:00 Dan Grading & Referee Course/Exam
Sunday 18
09:00 HDKI INTERNATIONAL CHAMPIONSHIP
16:00   Sayonara Party
INSTRUCTORES DEL SEMINARIO
Guy Brodeur 7th Dan
A professional instructor, based in Quebec, Canada, Guy Sensei began training in 1979, gaining shodan in 1985. Representing Canada both for the SKIF and the All-Styles team, he gained many gold medals in his long competitive career. In 1998 he met Steve Ubl Sensei, a moment that changed his karate journey.
Since then, he has spent his time building his organization (Shotokan Canada), training regularly with Steve Sensei, developing his own karate and teaching internationally. In 2020 he brought his group into the HDKI and is now a senior member of the group.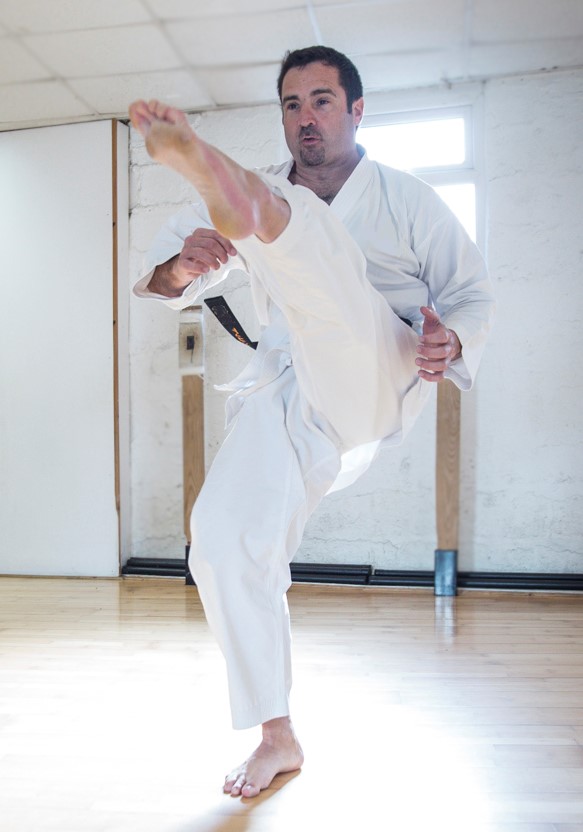 Scott Langley 7th Dan
Scott is the founder and chief technical director for the HDKI. He lived in Japan for 5 years and is now resident in Dublin, Ireland. A graduate of the famous
instructors' course in Japan, Scott has been a successful competitor with National, European and World championship titles to his name. He is the author of the best-selling "Karate Stupid" and "Karate Clever" and is in great demand as an instructor throughout the world.
Ricardo Galina 6th Dan
Ricardo Sensei has been training for four decades, starting with his parents, who were also professional karate instructors. In 2001, he left his full-time dojo and moved to Japan, were he spent the next several years training on the instructors' course and becoming a personal student of Keigo Abe Sensei. He is now Chief Instructor of HDKI Mexico and holds numerous world championship titles.